Profile

higyaku
: This account is a roleplaying account.

Free Account
Created on 2014-04-26 16:44:41 (#2244621), last updated 2015-04-06 (128 weeks ago)
38 comments received, 216 comments posted
12 Journal Entries, 6 Tags, 0 Memories, 15 Icons

About
| | |
| --- | --- |
| Name: | the most beautiful kunoichi ❤ himemaru |
| | |
| | |
| | |

Mini Bio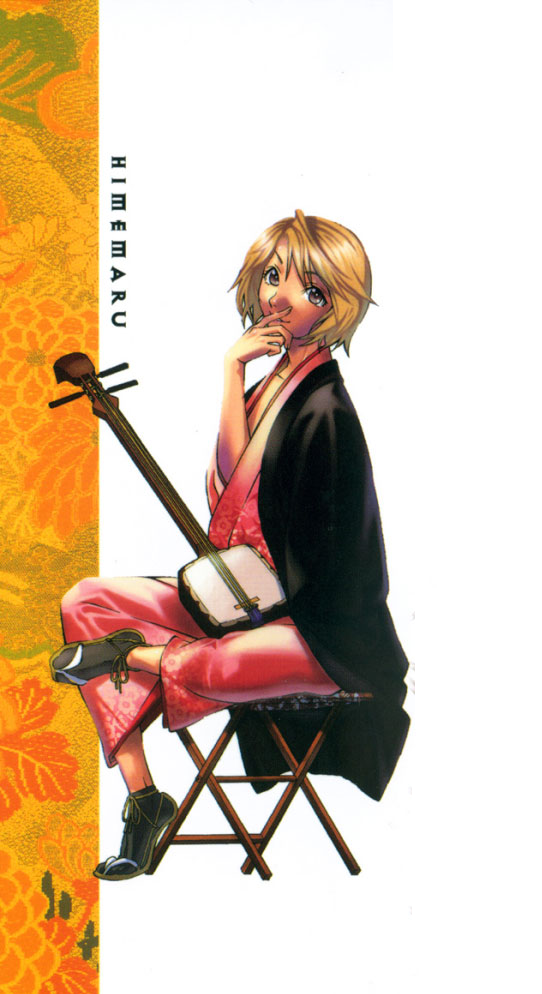 RP account for Himemaru from the manga
Rappi Rangai/Ninja Girls
which takes place during the Sengoku Era - likely sometimes during year 1560, at earliest in June.
As the male kunoichi serving the Katana family, Himamaru became a female shinobi because he's got the most beautiful face in all of Iga. In other words; he's vain. He loves pretty clothes, and most often dress as a woman.
He specializes in poisons and knows medicines because of it. His special ninja arts involves shibari. He can even use his ropes, in a shamisen, to hypnotize people and get them to do and say what he wants them to.
He's also very good at laying traps. They tend to be too flashy.
His life-long dream is to be a trophy wife, more or less. He wants to marry a rich man and not have to worry about work.
He's actually the son of a samurai, and the only son in the Hattori clan. He ran away to the Iga to become a kunoichi when he was 7 years old.

People
[View Entries]

Communities
[View entries]

Member Of (3):

Subscriptions (6):

Administrator Of (0)

Feeds
[View Entries]

Subscriptions (0)

Linking
To link to this user, copy this code:
On Dreamwidth:
Elsewhere: